2pm Sun to 1pm Wed – Every 8 weeks (12wks from 2019)
The science of neuroplasticity explains how we can refine the habitual patterns of the mind to improve function and abilities through a deliberate and regular brain training practice.
Train yourself to reduce stress
Increase resilience to conflict and change
Understand how to train your own mind
Learn the science of neuroplasticity & epigenetics
Experience the power of breath awareness.
Become happier, healthier and more productive
This Mindfulness Essentials Retreat includes twice daily yoga at 7am and 3.30pm plus mindfulness and meditation workshops at 9am and evening meditation every other night.
This program is complimentary to Mindfulness Essentials II and can be done in either order.
BENEFITS
Improved decisions
Better relationships
Calmer mind
Less stress
More focus
Increased productivity
Peace of mind
PRACTICES
Lectures
Meditations
Mindful Eating
Silent Time
Podcasts
Yoga
Documentaries
I am inspired and will practice daily
Paul's passion shows and he is so committed to the benefits, history and contemporary research for these essential life practices.
TRIP ADVISOR REVIEW: IngS89
"Mindfulness retreat - Sensational!"
I learnt so much about how meditation and mindfulness work and small changes I can make to improve how I experience my life.
TRIP ADVISOR REVIEW: Ozipom00
"Wonderful!"
Fantastic programme of mindfulness and meditation all grounded in science- not new age fluff.
TRIP ADVISOR REVIEW: nixipixi1029
I've gained some marvellous techniques
The mindfulness retreat course was great and provided me with some fantastic tools to help me become more aware and able to relax and destress.
TRIP ADVISOR REVIEW: Jacqui Y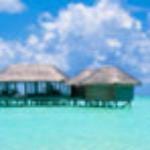 "Inspirational"
I have just experienced a Mindfulness Course at Billabong and found the combination of science and thousands-of-years-old yoga and meditation practice so appropriate for where I am at now.
TRIP ADVISOR REVIEW: Tracy D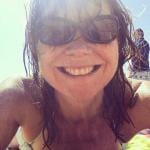 Mindfulness is about changing how you respond to your internal and external environment, so that you can direct your life in line with your true values and goals.
Paul von Bergen
Between stimulus and response there is a space. In that space is our power to choose our response. In our response lies our growth and our freedom.
Viktor Frankl
Inspired by Thought Leaders from Around The World
Paul's teachings at Billabong Retreat combine ancient wisdom with modern scientific thinking. They are not affiliated with any particular organisation or religion but instead a summary of the experiences and knowledge that Paul has acquired through scientific reading, commercial work experience and most importantly, personal yoga, meditation and mindfulness practice.
Real Paul's Bio     Go To Paul's Articles & Podcasts
THEORY & PRACTICE OF MINDFULNESS
History of Mindfulness
Evolution of the human mind
Culture, language and religions
The Yoga Sutras & Buddism
Psychology and neuroscience
Definition of Mindfulness
Key global teachers
Descriptions of mindfulness
Theory versus practice
Benefits of mindfulness
Mindfulness in Action
Mindfulness at work
Mindfulness in life
Mindful parenting
Mindful relationships
Science of Mindfulness
Neuroplasticity
Sympathetic stress response
Meta-Cognition
Emotional Intelligence
Epigenetics
Mindful Practices
Mindful Meditation
Mindful Eating
Mindful Movement
Mindful Breathing
Mindful Practices
Eating
Talking & Listening
Breathing & Moving
Heart awareness
BECOME A VIP MEMBER FOR EXCLUSIVE SPECIAL OFFERS, ACCESS TO LAST MINUTE AVAILABILITY, RECIPES, GUIDES & OTHER FREEBIES