MINDFULNESS ESSENTIALS III
2pm Sun to 1pm Wed – Every 12 weeks from 2019
You may have heard that mindfulness is 'the latest fad', implying that this concept is somehow new. It is not. In this program we explore the teachings of some of the wisest people this planet has known and ask ourselves – are there some common and simple truths that we can learn to live by which will help us live lives with purpose and peace of mind and how do they relate to current mindfulness teaching?
Some of the old and new masters we will explore include:
Hipocrates
Jesus
The Buddha
Gandhi
Einstein
Da Vinci
Rumi
Eckhart Tolle
Patanjali
Louise Hay
Jane Goodhall
This Living with Purpose Retreat includes twice daily yoga at 7am and 3.30pm plus mindfulness and meditation workshops at 9am and evening meditation every other night.
It will also include some extended meditations and some morning periods of silence over breakfast.
This program is complimentary to other mindfulness retreats and can be done in any order.
BENEFITS
Improved decisions
Better relationships
Calmer mind
Less stress
More focus
Increased productivity
Peace of mind
PRACTICES
Lectures
Meditations
Mindful Eating
Silent Time
Podcasts
Yoga
Documentaries
I am inspired and will practice daily
Paul's passion shows and he is so committed to the benefits, history and contemporary research for these essential life practices.
TRIP ADVISOR REVIEW: IngS89
"Mindfulness retreat - Sensational!"
I learnt so much about how meditation and mindfulness work and small changes I can make to improve how I experience my life.
TRIP ADVISOR REVIEW: Ozipom00
"Wonderful!"
Fantastic programme of mindfulness and meditation all grounded in science- not new age fluff.
TRIP ADVISOR REVIEW: nixipixi1029
I've gained some marvellous techniques
The mindfulness retreat course was great and provided me with some fantastic tools to help me become more aware and able to relax and destress.
TRIP ADVISOR REVIEW: Jacqui Y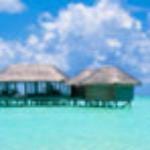 "Inspirational"
I have just experienced a Mindfulness Course at Billabong and found the combination of science and thousands-of-years-old yoga and meditation practice so appropriate for where I am at now.
TRIP ADVISOR REVIEW: Tracy D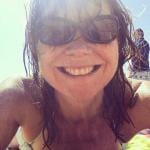 The Kingdom of God Is Within You
The cure for pain is in the pain
Be the change you want to see
No problem can be solved from the same level of consciousness that created it.
Health is the greatest gift, contentment the greatest wealth, faithfulness the best relationship.
Inspired by Thought Leaders from Around The World
Paul's teachings at Billabong Retreat combine ancient wisdom with modern scientific thinking. They are not affiliated with any particular organisation or religion but instead a summary of the experiences and knowledge that Paul has acquired through scientific reading, commercial work experience and most importantly, personal yoga, meditation and mindfulness practice. Read Paul's Bio.
Retreat Programs
Our retreat programs always include twice daily yoga classes and evening meditation plus additional daily workshops exploring yoga, meditation, mindfulness, stress, self care or nutrition. They are optional to attend. Combine two for longer stays.
What's Included?
Your stay with us is packed with value and everything you need for a relaxing retreat. You'll get your accommodation, linen & towels,  daily themed workshops, twice daily yoga, evening meditations, all delicious organic whole-food meals, all drinks and snacks.
Treat Yourself with Extras
Indulge, refresh & transform yourself with our optional extras. Choose private yoga or meditation consults, relaxing massages, hot stone, facials, reiki, kinesiology or hypnotherapy - there is something for everyone.
BECOME A VIP MEMBER FOR EXCLUSIVE SPECIAL OFFERS, ACCESS TO LAST MINUTE AVAILABILITY, RECIPES, GUIDES & OTHER FREEBIES