2pm Sun to 1pm Wed and Wed 2pm to Fri 1pm – Every 4wks
Find out how to make every second of your life a 'me moment' and how your biggest struggles can become your greatest inspiration.
Train yourself to reduce stress
Increase resilience to conflict and change
Discover the joy of present moment awareness
Understand the power of neuroplasticity
Experience the power of breath awareness.
Become happier, healthier and more productive
The important of developing a personal practice
This Living Mindfully Retreat includes daily yoga, a short 3 hr period of silence, mindfulness and meditation workshops and evening meditation every other night
BENEFITS
Improved decisions
Better relationships
Calmer mind
Less stress
More focus
Increased productivity
Peace of mind
PRACTICES
Lectures
Meditations
Mindful Eating
Silent Time
Podcasts
Yoga
Documentaries
I am inspired and will practice daily
Paul's passion shows and he is so committed to the benefits, history and contemporary research for these essential life practices.
TRIP ADVISOR REVIEW: IngS89
"Mindfulness retreat - Sensational!"
I learnt so much about how meditation and mindfulness work and small changes I can make to improve how I experience my life.
TRIP ADVISOR REVIEW: Ozipom00
"Wonderful!"
Fantastic programme of mindfulness and meditation all grounded in science- not new age fluff.
TRIP ADVISOR REVIEW: nixipixi1029
I've gained some marvellous techniques
The mindfulness retreat course was great and provided me with some fantastic tools to help me become more aware and able to relax and destress.
TRIP ADVISOR REVIEW: Jacqui Y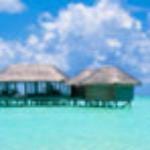 "Inspirational"
I have just experienced a Mindfulness Course at Billabong and found the combination of science and thousands-of-years-old yoga and meditation practice so appropriate for where I am at now.
TRIP ADVISOR REVIEW: Tracy D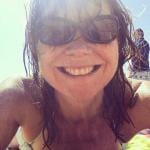 Mindfulness is about changing how you respond to your internal and external environment, so that you can direct your life in line with your true values and goals.
Retreat Programs
Our retreat programs always include twice daily yoga classes and evening meditation plus additional daily workshops exploring yoga, meditation, mindfulness, stress, self care or nutrition. They are optional to attend. Combine two for longer stays.
What's Included?
Your stay with us is packed with value and everything you need for a relaxing retreat. You'll get your accommodation, linen & towels,  daily themed workshops, daily yoga, evening meditations, all delicious whole-food meals, all drinks and snacks.
Treat Yourself with Extras
Indulge, refresh & transform yourself with our optional extras. Choose private yoga or meditation consults, relaxing massages, hot stone, facials, reiki, kinesiology or hypnotherapy - there is something for everyone.